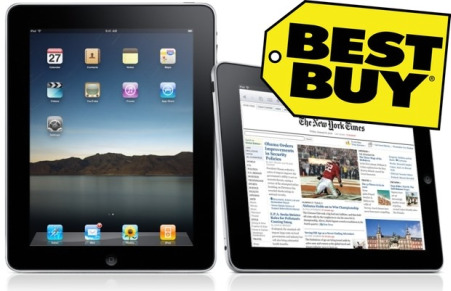 Alright Kid Friday peeps.  According to CNET, the iPad 3 may already be in the United States.
It's probably more exciting news for our U.S. listeners/readers, so sorry to rub it in for all you kids who live elsewhere around the world.
A shipping document revealed by Chinese forum site WeiPhone (English translation) allegedly details iPad 3 units hopping on board flights from China yesterday bound for airports in Chicago, Los Angeles, and New York City.
As translated by 9to5Mac, the report shows that initial deliveries from Apple supplier Foxconn to the U.S. will begin March 9. To no surprise, the shipments are said to be under tight security.
"In order to prevent the cargo from being dragged on the airport ramp for too long, as well as shortening the time the cargo stay on the airport ramp, we hereby require XXXX to schedule all the XXX cargo planes from Feb. 26 to Mar. 9. to XXX slot," according to a translation of the shipping document offered by a Chinese-speaking 9to5Mac reader.
The iPad3 is most certainly coming soon, which means the iPad 2 is already considered old technology.
What do you do with old technology?  You put it on sale!
You can now get $50 off the iPad 2 at Best Buy.  They have all models currently discounted.
We here at Kid Friday think the real "best buy" is to wait for the iPad3.