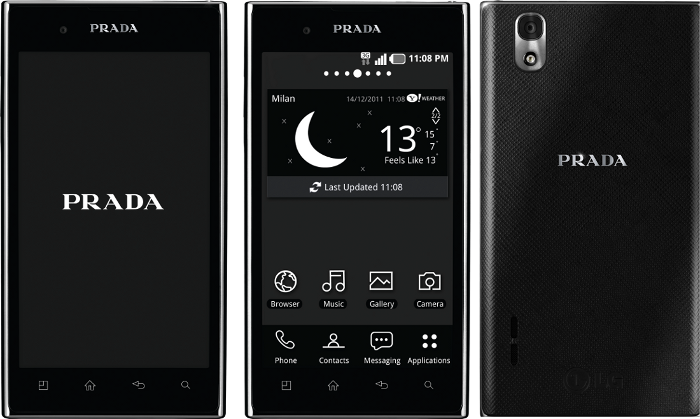 Fancy, Schmancy!  The luxury brand Prada and LG Electronics have introduced the "PRADA phone by LG 3.0" today. It is the third PRADA phone that has emerged from the collaboration. It will run on Android.
The PRADA phone by LG is 3.0, the first smartphone on the label. The appearance of smartphones reflects the design philosophy of PRADA. The front is made of Corning Gorilla glass, the sides are strongly rounded and the back is covered by the PRADA Saffiano typical pattern.
Pricing will be announced soon, but expect it to be much more than you've ever spent on any mobile device.