Playing with the big kids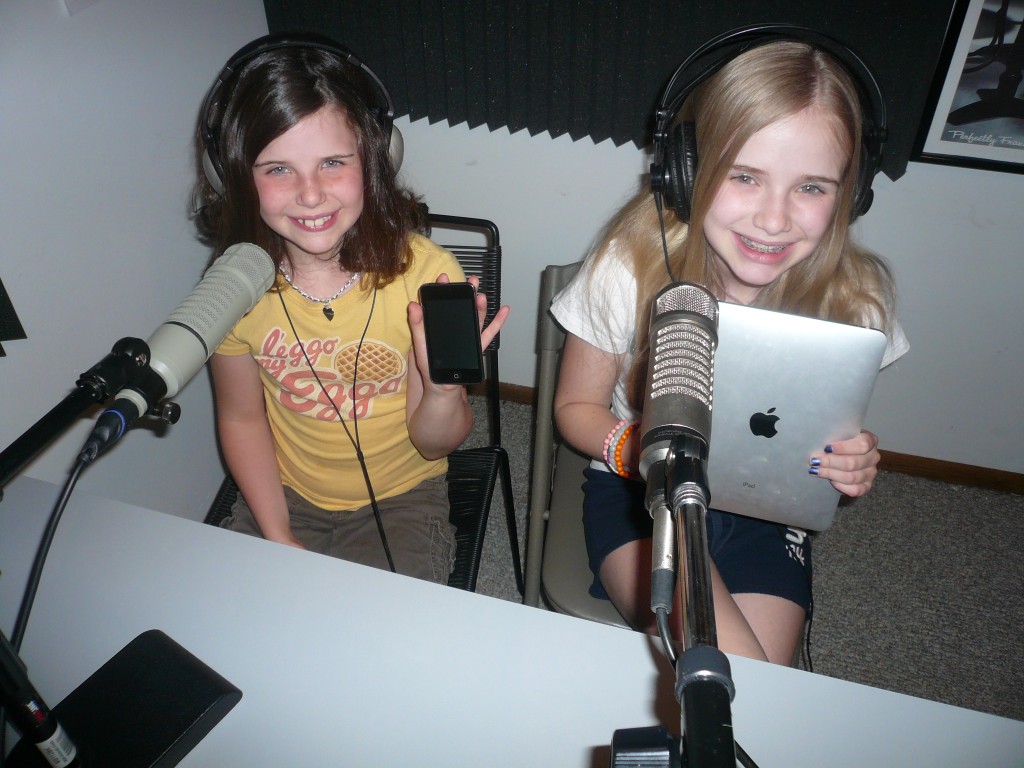 Hannah, and Zoe Swerdlick, broadcast "Kid Friday" with their dad, Dave from their suburban home in Plymouth, Minn., earlier this month. The podcast consistently makes the top-10 list for most hits in the Kids & Family section of iTunes.
One family's podcast is challenging Hollywood's heavy hitters on iTunes
Jeff Strickler / (Minneapolis) Star Tribune
Published Jan 24, 2011 at 04:00AM
MINNEAPOLIS — A Plymouth, Minn., family with a recording studio in its basement is giving entertainment giants Nickelodeon, Universal Studios and Radio Disney serious competition for iTunes listeners.
"Kid Friday," a weekly podcast by Dave Swerdlick and his daughters, Hannah, 12, and Zoe, "almost 10," consistently makes the top-10 list in iTunes' Kids&Family section.
"Because you are a kid in the digital world," the show opens. Then the three of them spend 30 minutes talking tech. "Kids enjoy hearing about new stuff," Swerdlick said.
And they do so in droves. Since being launched a year ago, "Kid Friday" has been downloaded or streamed online by hundreds of thousands of kids worldwide. In addition to hearing regularly from listeners in the United States and Canada, the trio has had e-mails from listeners in Australia, the United Kingdom, South America, Belgium, Germany, New Zealand and Sweden, Swerdlick said.
'A perfect fit'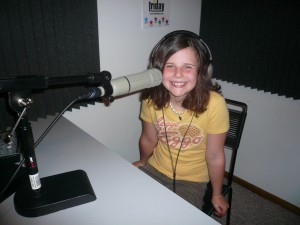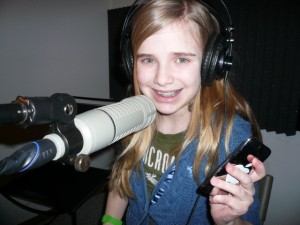 He admits that "it's a kick to look (at the iTunes rankings) and see your show sandwiched between Universal Studios and Nickelodeon. But, that being said, it really doesn't matter to us. If we had 20 listeners, we'd be doing the show exactly the same way."
His goal was to find an activity he could share with his kids. Zoe is into jazz dance, which is not really a guy thing, and Hannah likes snowboarding, not really a grown-up thing. But in a younger incarnation, he was an on-air personality and programmer at a Colorado radio station, and the girls are fascinated by computers — a perfect fit.
In 2007, the three of them launched "Webkinz Webcast," which focused on the girls' fascination with Webkinz, stuffed animals with an online component that let "pet owners" interact with the toys electronically.
The weekly podcasts lasted two years until the Webkinz fad faded. "We just weren't that into them anymore," Hannah said.
But like other members of their generation, they were into cell phones, MP3 players, computers and electronic games. That's when Swerdlick came up with the idea of changing the show to focus on, as their website trumpets: "Apps, websites, gadgets, games and fun!"
As they settled into their basement studio on a recent Thursday evening, Hannah and Zoe didn't know what they were going to talk about. Their dad always has list of potential topics, but he never reveals them in advance.
Talking tech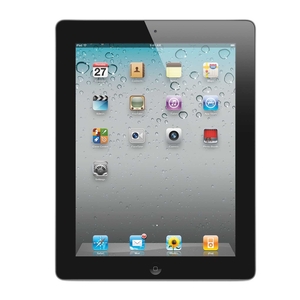 "I like the spontaneity," he explained. "They have no idea what we're going to talk about, other than the fact that they know we're going to talk tech and read e-mails." They pick e-mails at random from their website's in-box; even he doesn't know what they say.
Zoe is the more talkative of the pair, which she readily admits. She blurts out something, giggles and then confesses, "I have no idea why I just said that." Hannah's offerings tend to stay more on point and often are preceded by a brief pause as she ponders the subject.
Swerdlick has had to stop only one show because the two of them weren't getting along. "They are sisters, after all," he said with a shrug.
Everyone in the family has a role. Mom/wife Kari isn't in the show but often is present during taping to offer moral support.
Poodle power
Their studio doesn't have an "on air" sign outside it, but no one can enter during taping because their standard poodle, Winston, plops down on the studio floor, blocking the entrance.
A highlight for both youngsters is reading the e-mails, many of which direct them to gaming websites. During this show, a listener in England tipped them off to a British website with kid-friendly games. They clicked on the site and exploded with "oohs" and "aahs."
"I like learning about new stuff," Zoe said after the show. "When we get done, I rush upstairs to get on the cool websites we just learned about."
The family doesn't make any money from the podcasts. In fact, they pay a fee to send the show to a syndicate that handles its distribution.
"Making money was never the point anyway," Swerdlick said. "This is all about a family activity. And when they no longer are interested in doing it, we'll stop."
The show's popularity has not gone unnoticed, however. Businesses that cater to kids have offered products for them to give to listeners. On this show, it's a computer clothes-designing game based on the TV series "Project Runway."
"I've never contacted anyone" to solicit giveaway items, Swerdlick said. "Still, we've gotten stuff from some big companies, including Mattel. When Mattel calls you up and says they've noticed you, well, that's certainly something."