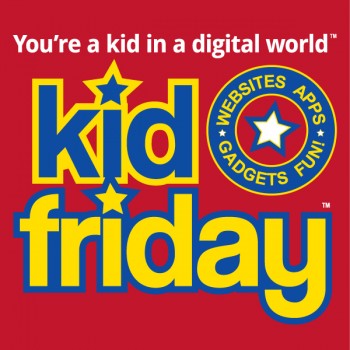 Hey, is that your new logo above?  Cool.
Anyway, while recording the latest Kid Friday Podcast (show 113), Hannah, Zoe, and Dave weren't the only ones in studio 1A.
The local CBS television crew were visiting us for a story that will run sometime next month.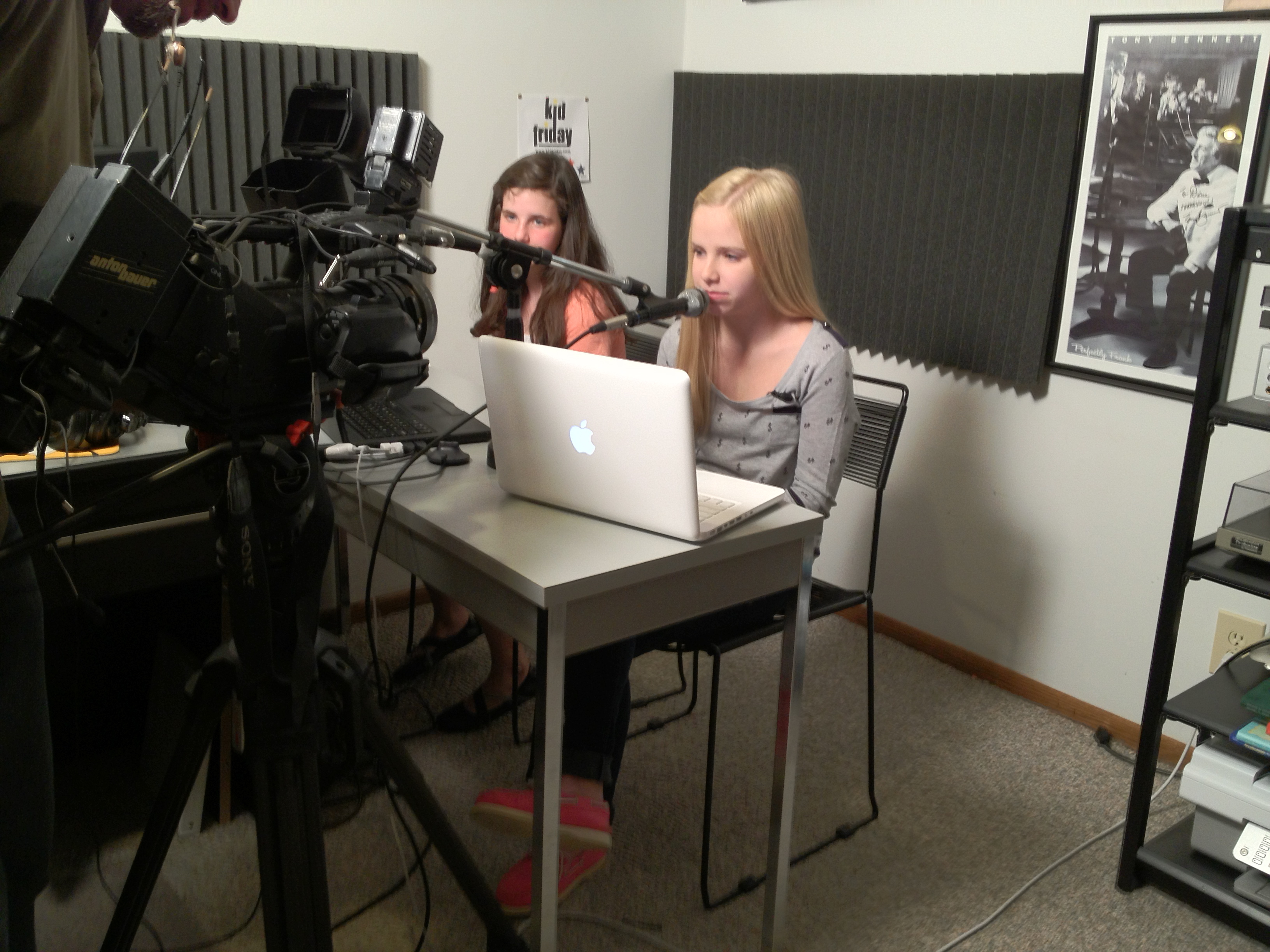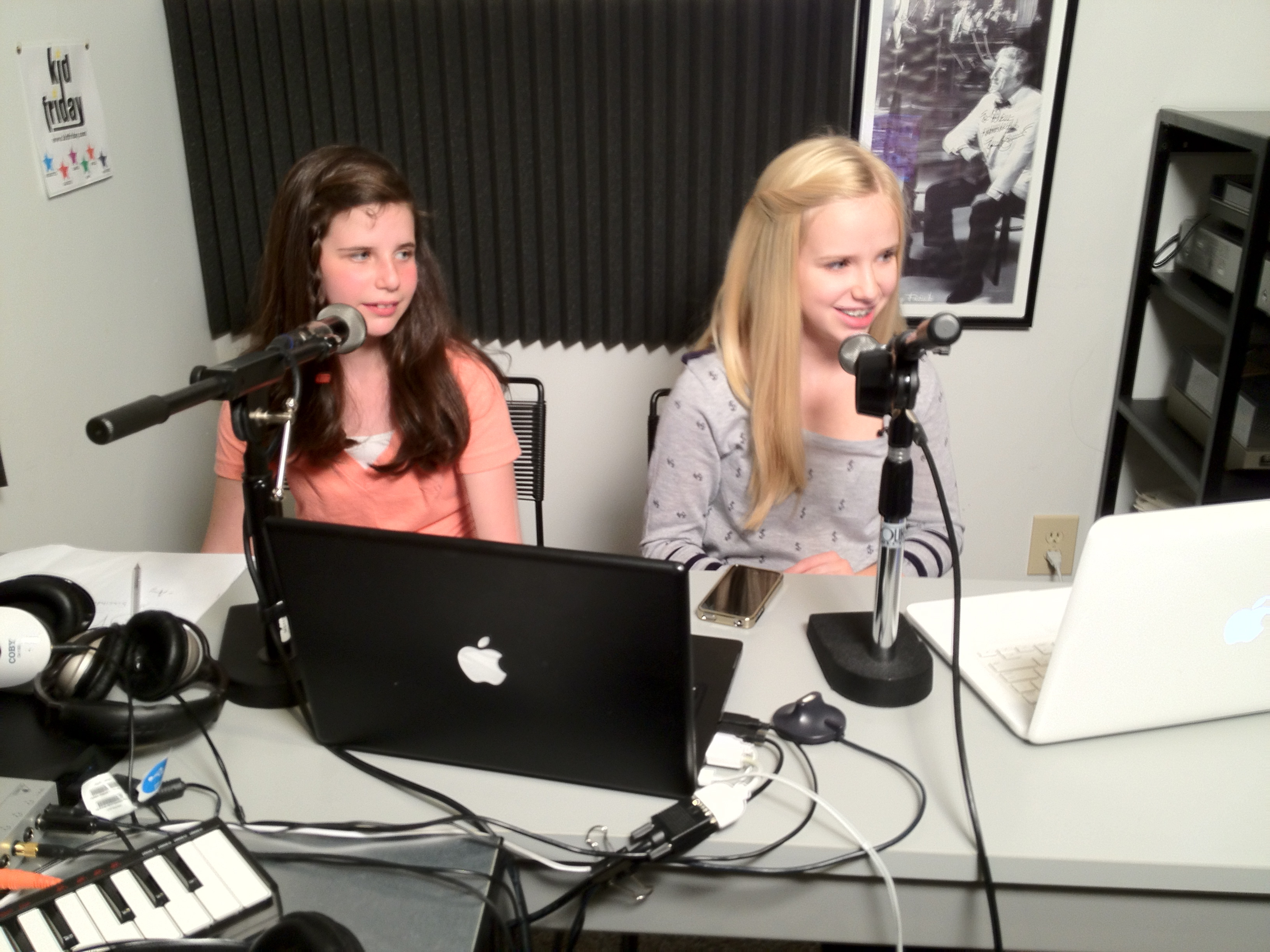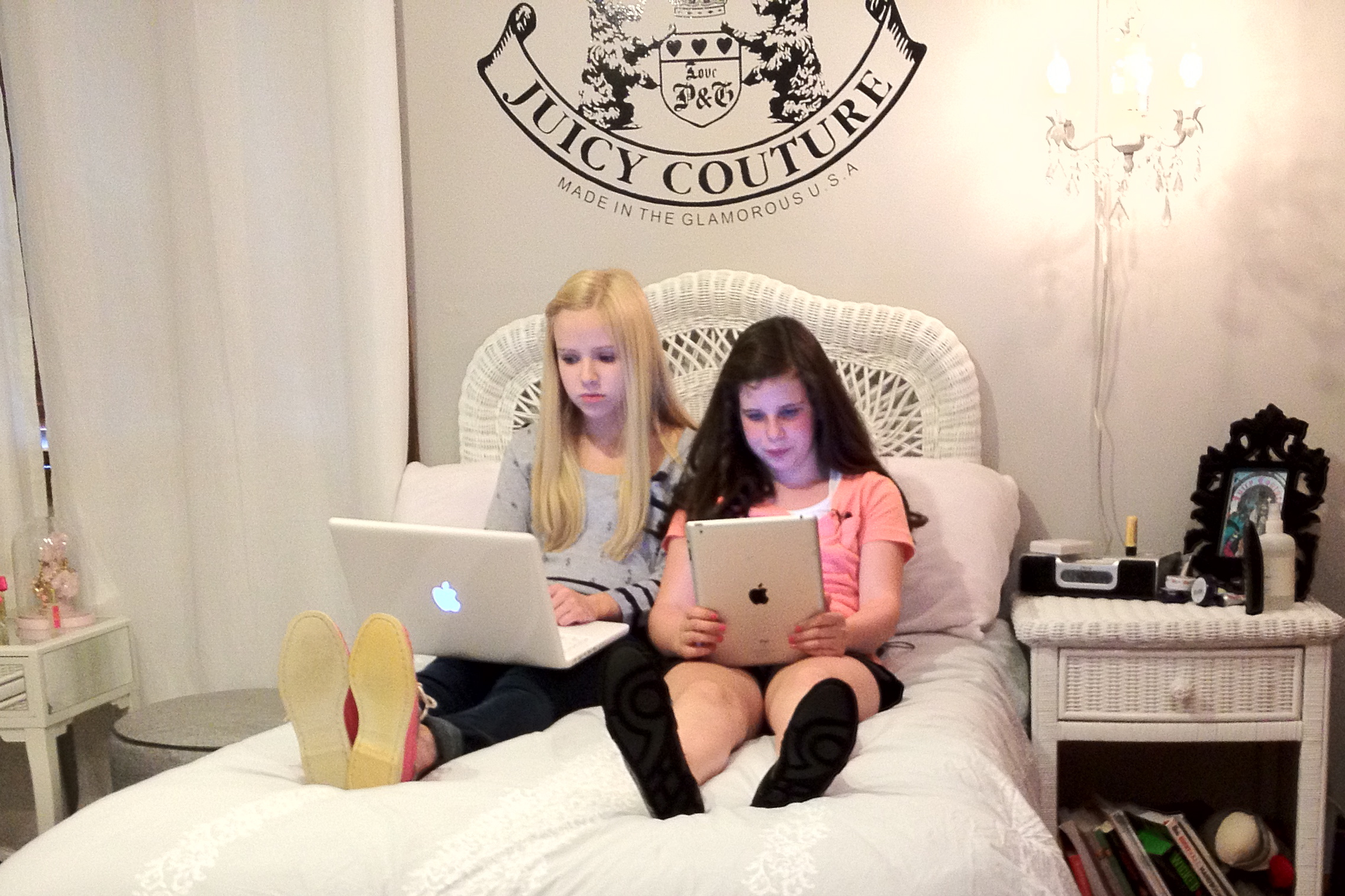 They shot Hannah and Zoe using tech in Hannah's room
They even taped Hannah and Zoe with our family pet, Winston the standard poodle.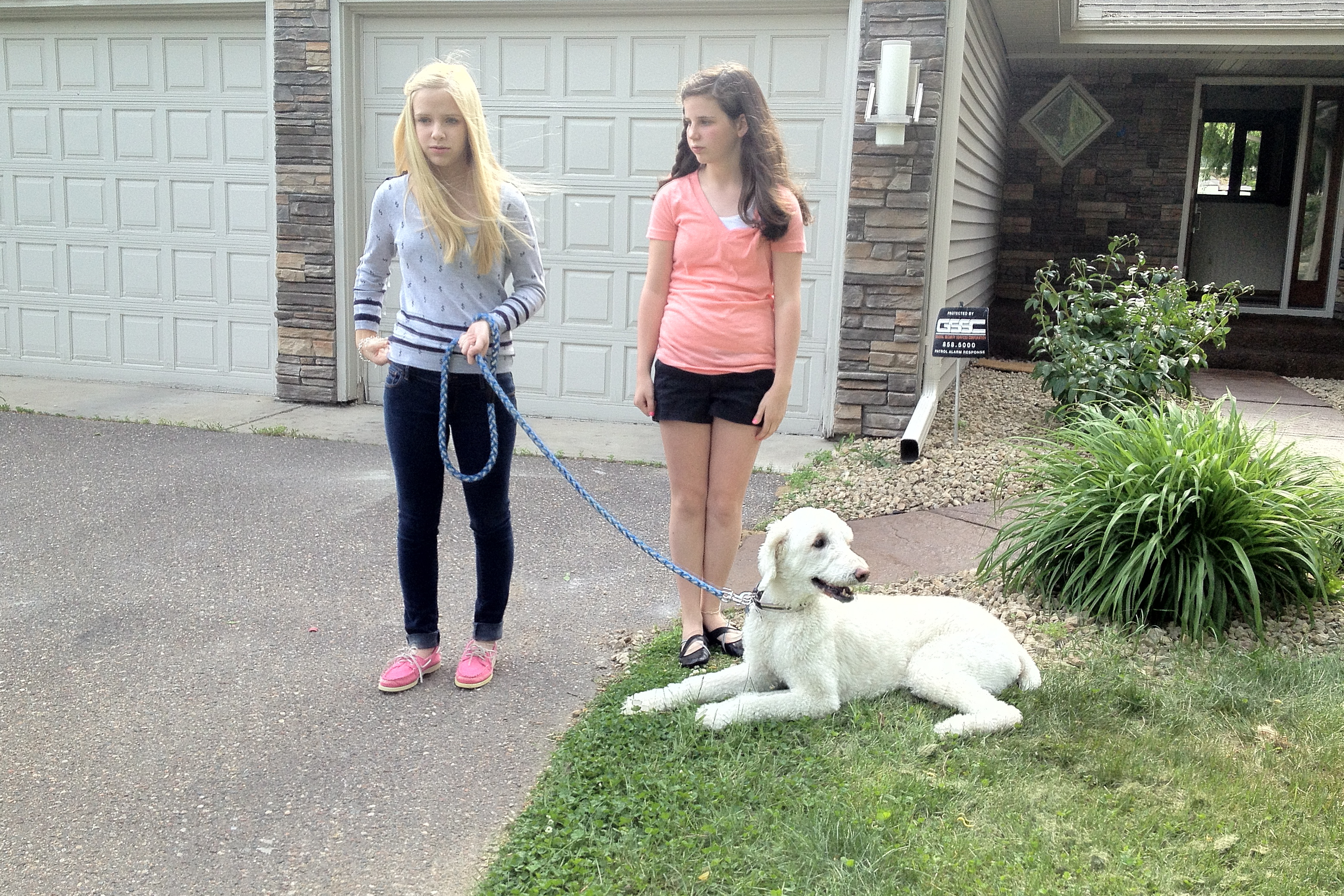 Hope the story turns out good!!  They were super-nice and it was a fun experience.
We'll keep you updated and make sure it's available to view for all Kid Friday listeners.