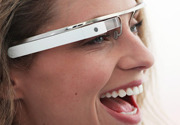 Google has taken the wraps off its long-rumored augmented reality glasses project, officially dubbed "Project Glass."
A concept video, titled "One day…," shows how Google's glasses might work. In the video, the user performs tasks commonly handled by smartphones, such as scheduling meetings, taking pictures, checking the weather, getting directions, and placing a video call. The information simply hovers in the user's field of view, and the interface is controlled by voice or other inputs.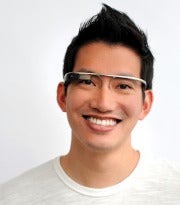 Google says it is gathering feedback from users on Project Glass, according to a post on Google+ by Babak Parviz, Steve Lee and Sebastian Thrun. The post contains a few "design photos" of people wearing augmented reality glasses. These glasses have a small second screen–presumably for the video output–above one of the lenses, with an extra thick arm that extends back to the ear.
"We're sharing this information now because we want to start a conversation and learn from your valuable input," they wrote. "So we took a few design photos to show what this technology could look like and created a video to demonstrate what it might enable you to do."
This is the first time Google has publicly acknowledged its augmented reality glasses project. In February, the New York Times reported that Google was planning to release the glasses later this year, in a price range of $250 to $500. The glasses reportedly emerged from "Google X," a secret lab where the company experiments with futuristic projects. In the Google+ post, the lab is referred to as "Google[x]."
via Google's 'Project Glass' Teases Augmented Reality Glasses | PCWorld.