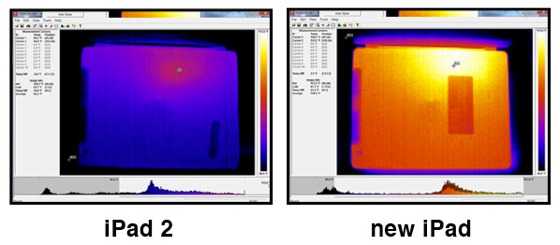 Following up on reports from earlier today that the outer shell of the iPad 3 gets warmer than the iPad 2, Consumer Reports found that their iPad 3 reached temperatures up to 116 degrees after running Infinity Blade II for 45 minutes.
The piece did note that the iPad felt "very warm but not especially uncomfortable if held for a brief period" during the testing process. In a statement earlier today, Apple said that the iPad was "operating well within our thermal specifications."
via Consumer Reports Finds New iPad Gets Warm, Can't Charge Under Heavy Loads – Mac Rumors.