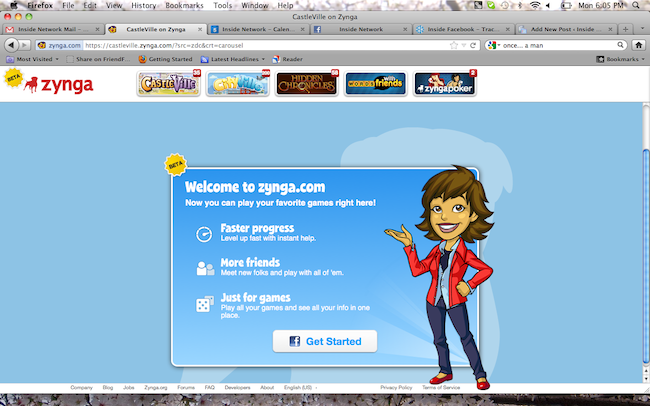 Zynga.com's games platform is now live in beta mode — and you can find it here.
The platform is launching with just five Zynga games: CityVille, CastleVille, Hidden Chronicles, Words With Friends and Zynga Poker. When entering any of these games from the platform, the user is prompted to connect with Facebook. A quick tutorial walks new players through platform features regardless of which game a new user enters.
We took a quick test drive of CastleVille and found our kingdom exactly as we left it on Facebook. We observe that the game loaded approximately in the same amount of time it takes to launch CastleVille on Facebook (from the point of clicking "Play" to the point where we're actually playing the game). Also of note, the right-hand chat and live feed bar that distinguishes gameplay between the two platforms is also apparently not viewable in full screen mode on Zynga.com.