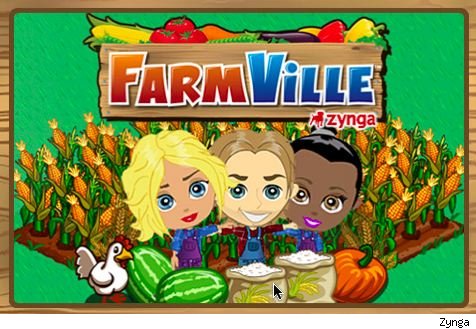 Zynga has partnered with Hasbro to develop a wide range of toy and gaming experiences based on Zynga's most popular Facebook games and characters.
In other words, we could see a board game of FarmVille, Words With Friends or CityVille in the not too distant future. In addition, we could potentially see action figures based on some of its game characters.
Merchandising around videogames is not new, and has recently spread like wildfire to mobile and social gaming with rising stars like Rovio's Angry Birds or ZeptoLab's Cut the Rope.
In a press release, Zynga says Hasbro has obtained the license to develop and distribute a wide range of product lines based on Zynga's game brands, but does not get into too many details.
It also says the deal covers opportunities for co-branded merchandise featuring a combination of both Hasbro and Zynga brands, it said. Could we see a co-branded Words With Friends Scrabble game?
Hasbro already has a long-standing relationship with Electronic Arts, which publishes such titles as Scrabble and Monopoly across many platforms.
via Zynga Inks Deal With Hasbro to Bring FarmVille Into the Real World – Tricia Duryee – Commerce – AllThingsD.