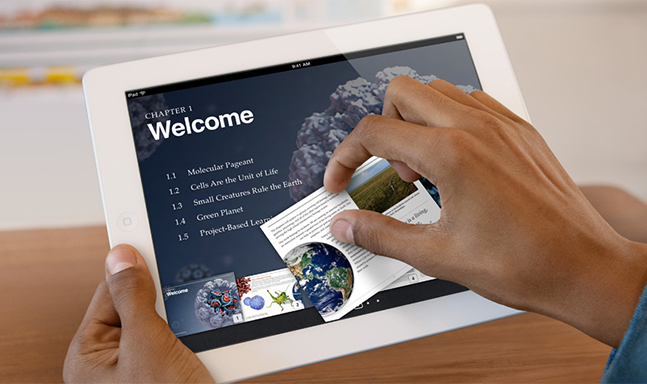 Apple's new textbook initiative appears to be gaining lots of momentum — and quickly, too. Within days of its debut, Apple's iBooks textbook store had already racked up a significant number of downloads. Same thing with the company's textbook authoring tool.
According to Global Equities Research, which monitors Apple's iBook sales via a proprietary tracking system it doesn't much care to discuss, more than 350,000 textbooks were downloaded from the company's iBooks Store within the first three days of availability.
via 350,000 Textbooks Downloaded From Apple's iBooks in Three Days – John Paczkowski – News – AllThingsD.