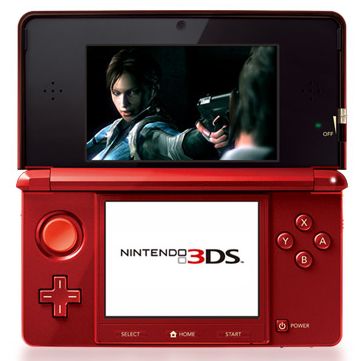 Nintendo has announced that game demos will be made available via the Nintendo 3DS eShop from tomorrow, with Capcom's Resident Evil Revelations kicking off proceedings.
The 3DS eShop launched in June last year, allowing Nintendo 3DS gamers to download original 3DS digital titles and DSi titles, along with a number of special apps for use with the handheld.
Demos of Resident Evil Revelations — the full game due for release next month — and Cooking Mama 4 will be made available for free download tomorrow, while demos for other titles such as Metal Gear Solid: Snake Eater 3D, Mario & Sonic at the London 2012 Olympic Games and Rhythm Thief & the Emperor's Treasure are due to appear "periodically," says Nintendo.
via Gamasutra – News – Nintendo 3DS eShop game demos launch with Resident Evil Revelations.