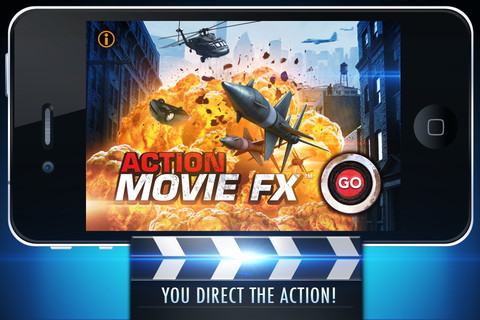 This is some really cool stuff.  Add special effects and amaze your friends.  We did.
ACTION MOVIE FX lets you add Hollywood FX using your iPhone's video camera! YOU direct the ACTION! And FREE FOR A LIMITED TIME – 2 Movie FX packs!!
Here's how it works:
Select a Scene like "MISSILE ATTACK," film a target and ACTION MOVIE FX adds an INCOMING MISSILE AND ITS EXPLOSION right into your movie!
FEATURES:
• 2 FREE Big-Budget FX! MISSILE ATTACK & CAR SMASH!
• Sound Design By Skywalker Sound!
• Fast, Automated Video Tracking!
• Music, Sound FX and Lens Flares!
• Post to Facebook or Email to friends!