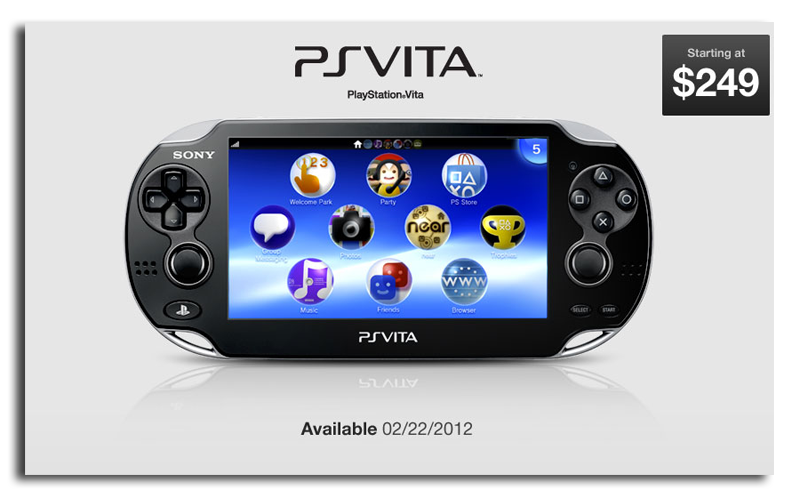 Sony released its PlayStation Vita handheld gaming console in Japan on Saturday in a bid to recapture share in the mobile gaming market from Apple's iOS.
The Japanese consumer electronics maker released its next-generation portable seven years after the arrival of the PlayStation Portable. The device is set to roll out in other parts of Asia by the end of the year before launching in North America and Europe next February.
via AppleInsider | Sony launches PlayStation Vita handheld to reclaim mobile gaming.