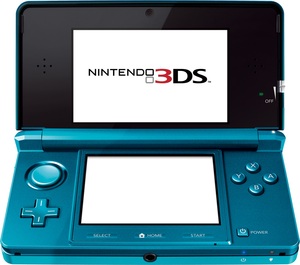 Previous 3DS owners feeling burned by the dramatic price drop in August were already able to download 10 free NES games as a goodwill gesture, and now Nintendo's revealed final details of the second half of the deal via a SpotPass notification. Come Friday, participants in the "Ambassador Program" will be able to download 10 Game Boy Advance games from the eShop at no cost.
The titles on offer are:
F-Zero Maximum Velocity
Super Mario Advance 3: Yoshi's Island
The Legend of Zelda: The Minish Cap
Fire Emblem: The Sacred Stones
Kirby & the Amazing Mirror
Mario Kart: Super Circuit
Mario vs. Donkey Kong
Metroid Fusion
Wario Land 4
WarioWare, Inc.: Mega Microgames
via 3DS early adopters will receive free Game Boy Advance games on Friday | The Verge.