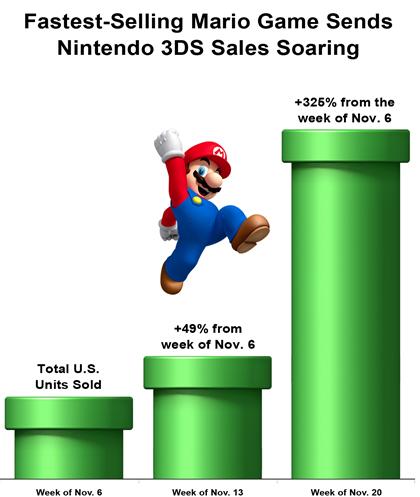 Super Mario 3D Land and The Legend of Zelda: Skyward Sword helped Nintendo to a successful kickoff of the holiday sales season.
The new Nintendo 3DS game, Super Mario 3D Land, which landed in stores Nov. 11, has become the fastest-selling portable Mario game in company history, selling more than 500,000 units since launch, says Nintendo of America President Reggie Fils-Aime.
Meanwhile, the Legend of Zelda: Skyward Sword, released for the Nintendo Wii on Sunday, Nov. 20, has sold 535,000 copies since its U.S. launch, making it the fastest-selling Zelda game ever, he says.